About DreamHome Remodeling
DreamHome Remodeling is a full service home improvement contractor serving Springfield and nearby in Virginia, Maryland, and DC, DMV. Founded in 1999, we specialize in roof repair, roof replacement, siding installation, replacement windows and doors, and gutter services. No matter what issues your home has, we can provide you with a quality solution.
We work with products from industry leading manufacturers and provide award winning service, ensuring that you get a beautiful, durable upgrade for your home. Our experts are fully trained and certified, and we always take the time to work with you to develop a custom solution that suits your needs. We pride ourselves on customer satisfaction, and we won't take any down payments until you're happy with the work!
About the Owner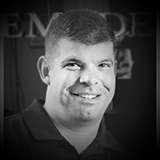 Owner of DreamHome Remodeling.
As the President of DreamHome Remodeling, Lenny Scarola founded the company in 1999 with Mike Eaton. Their goal was to revolutionize the home improvement industry with excellent customer service as well as produce high-quality work.
Lenny was born and raised locally and is an alumnus of Bishop Ireton High School. He & his wife have two girls and are highly involved with their extra-curricular activities!
Community Involvement
At DreamHome Remodeling, we know how important it is to give back to our community. We run a program called Cash for Coats, where we offer discounts to customers who donate a coat to those in need. We are proud of what we've been able to accomplish with this service, and we look forward to future opportunities to give back.