Owens Corning announced today that it earned the 2018 Women's Choice Award®, which recognizes the brand behind America's Most Recommended™ Roofing Products. This designation is based on a national survey reflecting responses from thousands of women in the United States who were asked to select brands they would highly recommend to friends and family. The announcement coincides with National Roofing Week, June 3 through June 9.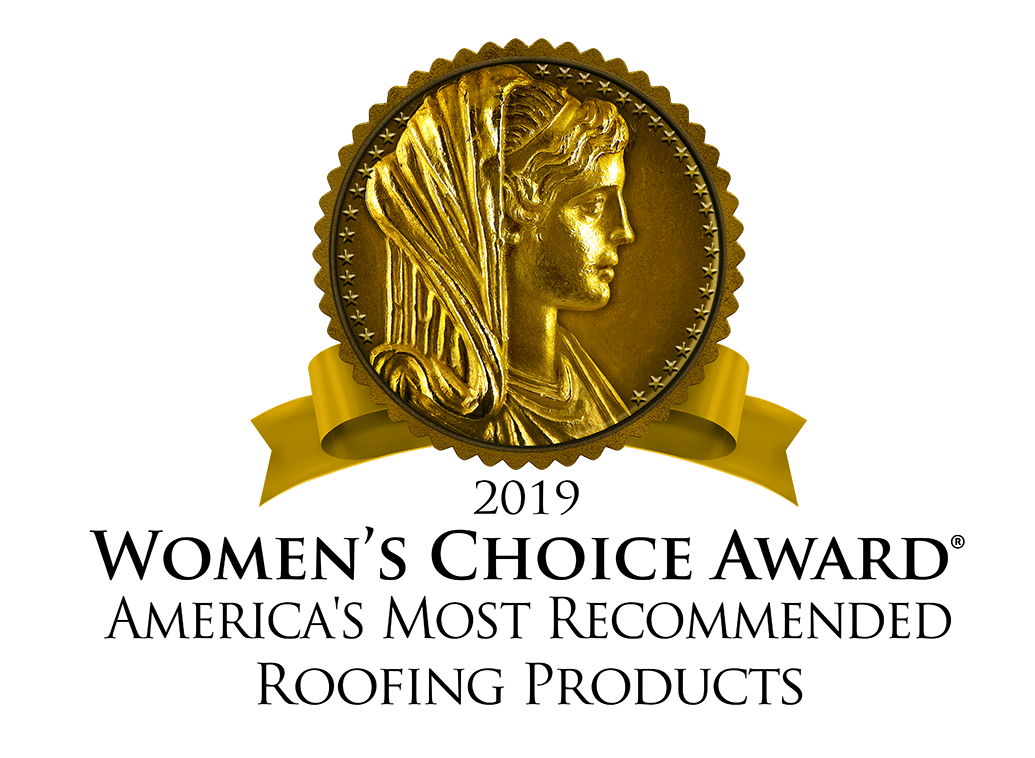 "We are honored that women have expressed their confidence in Owens Corning Roofing with the Women's Choice Award. Women have long driven design and style decisions inside and outside the home, including the roof," says Sue Burkett, marketing manager, Owens Corning Roofing. "Women consider the functional features of a home's roofing system that help seal and defend a home from the elements, as well as the aesthetic aspects of the roof."
A new roof consistently ranks among the top home improvements that achieves a strong return on investment. As a home's roof typically represents about 40% of a home's exterior, the roof can play a significant role in boosting curb appeal. The summer provides an opportunity for consumers considering home improvements to view their roof as both functional and stylish.
The annual Owens Corning Shingle Color of the Year initiative, which highlights the roof as a design element, is informed by women's influence in coordinating a home's external color schemes. The company developed color tools, such as online style boards and visualization resources, to help consumers consider the important aesthetic aspect of a new roof.
Delia Passi, Chief Executive Officer and Founder of the Women's Choice Award stated, "By carrying the Women's Choice Award seal, brands like Owens Corning® signify their commitment to empower women to make smart buying choices, which is important because women's spending power continues to grow. They currently control the majority of the purchasing decisions for consumer goods in the United States."
This award can serve as a competitive differentiator in the marketplace. "When a woman is willing to recommend a brand or service to others, it means that business has earned her loyalty. We are pleased to salute Owens Corning Roofing for its focus on excellence, a commitment that is recognized by women consumers nationwide," Passi continued.
Additional information about Owens Corning® Roofing products, including tools created to design and inspire homeowners' roofing decisions, is available at https://www.owenscorning.com/roofing.
About Owens Corning
Owens Corning (NYSE: OC) develops, manufactures, and markets insulation, roofing, and fiberglass composites. Global in scope and human in scale, the company's market-leading businesses use their deep expertise in materials, manufacturing, and building science to develop products and systems that save energy and improve comfort in commercial and residential buildings. Through its glass reinforcements business, the company makes thousands of products lighter, stronger, and more durable. Ultimately, Owens Corning people and products make the world a better place. Based in Toledo, Ohio, Owens Corning posted 2017 sales of $6.4 billion and employs 19,000 people in 37 countries. It has been a Fortune 500® company for 64 consecutive years. For more information, please visit www.owenscorning.com.
ABOUT THE WOMEN'S CHOICE AWARD®
The Women's Choice Award sets the standard for helping women to make smarter purchasing choices. The company and its awards identify the brands, products and services that are most recommended and trusted by women. Additionally, they recognize those that deliver a recommendation-worthy customer experience. Awards are based on surveys of thousands of women, as well as research conducted in partnership with the Wharton School of the University of Pennsylvania. As the trusted referral source for women, WomenCertified Inc., home of the Women's Choice Award, created the first national award based on the ratings and preferences of women. Women can visit the official website at www.WomensChoiceAward.com to learn more.
Tags
Women's Choice Award
Subscribe to DreamHome, Inc.'s Blog